Detail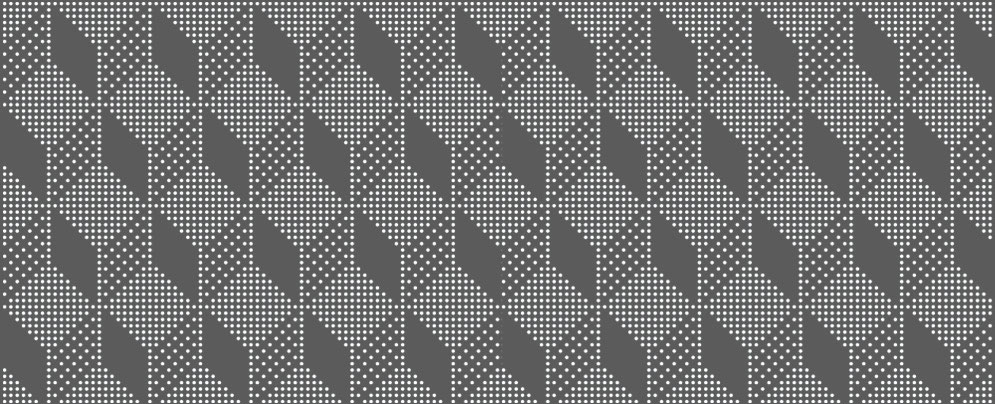 General view
Application examples
Elevator design
Pattern lasering in stainless steel
Emphasize the features.
Perforated sheet metal design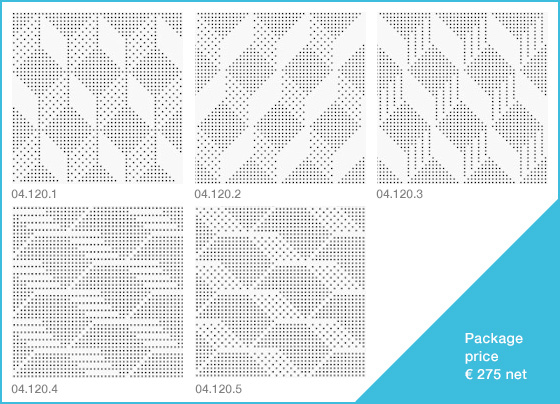 Hole pattern Special Series 1
Info-PDF to download >
anwendungsbeispiel_1_zeigen
anwendungsbeispiel_2_zeigen
anwendungsbeispiel_3_zeigen
Data sheet
Motif 04.120.1
File size:
38,4 (W) x 38,4 (H) cm
Pattern as a perforated plate design. Files in dxf or dwg format for perforating, milling, laser-cutting. For example, Façade design, elevator design, partition walls made of aluminum, stainless steel etc.
We will be happy to send you free layout files on request. (Variations of some motifs are also available, please contact us directly).
Motif from the "Hole pattern Special Series 1" at a SPECIAL PRICE including unlimited usage!
For more information and an overview of all motifs from the Hole pattern Special Series download the Overview-PDF Hole pattern Special Serien here
This motif is suitable for punching, milling and laser cutting of perforated metal sheets.
We deliver CAD files in the formats dxf and dwg.
More information and all motifs for punching, milling, laser cutting, water-jet cutting
 to download here as an overview-PDF
Please see usage and prices for information regarding price classes, conditions of use, and data delivery.
Please note that the appearance of a motif's color hues and contrast are dependant on the medium. There may be a difference in appearance between a motif displayed on a computer monitor or printed on a computer printer.
All motifs are protected by copyright. © ornament-control, Kathrin Kreitmeyer